What does the Pro Version offer ?
StoreCustomizer Pro Features
StoreCustomizer Pro offers a lot more…
Besides being able to customize WooCommerce, StoreCustomizer Pro adds some extra valuable features to help increase sales on your eCommerce store.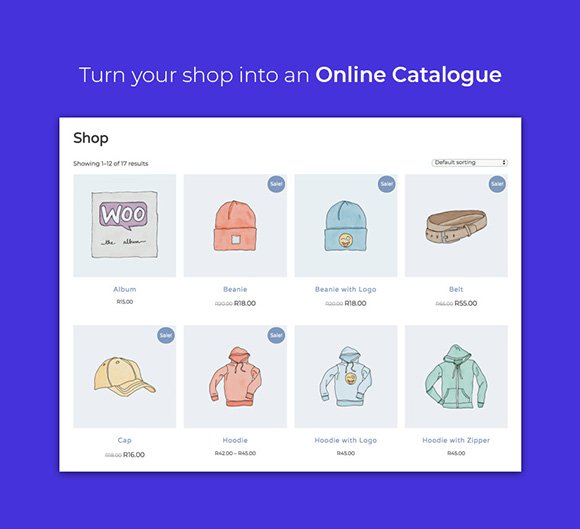 Easily remove the purchase functionality from your shop, turning your online store into a beautiful online catalogue. 
Set Catalogue Mode for the time being, or permanently.
Apply these settings to all products, selected products, or only to logged out users, prompting users to create an account and log in to purchase your products.
Want to speed up users finding your products?
Add simple ajax product search to your search bar and configure a bunch of settings to display a prediction of products when your users start typing to search for your products.
Add multiple search bars as widgets anywhere on your site, or simply click to add a search bar to the top of your shop pages & configure the settings as you need.
Let users browse easier and quicker through your online store.
Give your users the option to preview your products and easily 'add to cart' or browse the images from within a popup on your shop page, or click through to the product page after they've seen it all.
Product Quick View offers a neat popup on product and category shop pages, and comes with a bunch of settings to configure to make it suits your store design.
Your theme doesn't offer a neat WC Cart in the main menu?
Simply turn on Menu Cart and select which menu you'd like to display a WooCommerce cart in.
Add a drop down mini cart basket so your users can add or remove products, view their cart or go straight to checkout.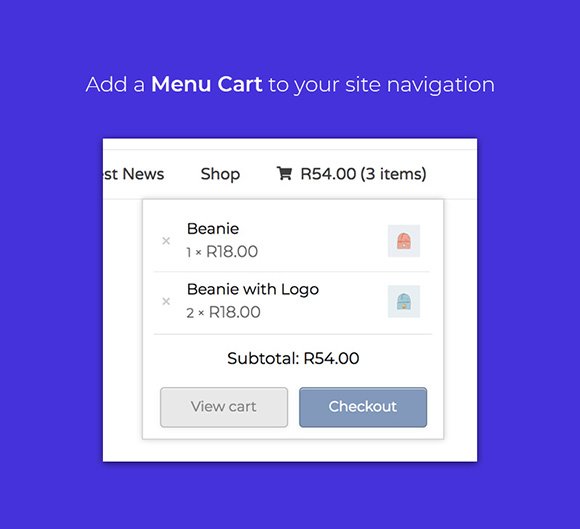 The after purchase Thank You page is a very powerful place to get your users to sign up to your newsletter, show how to use the products they've just bought, or to advertise more products that you sell which might interest them.
They have just purchased something from you so they do already trust you and want your products.
Set Custom Thank You pages per product, per payment method or simple create a default Thank You page.
Add a handheld (mobile & tablet) footer navigation bar.
The feature helps your users easily navigate your website, do a product search, or proceed to the cart or checkout pages when on mobile or tablet devices.
Fully customize the colors and sizing of the icons and footer bar colors to suit your website.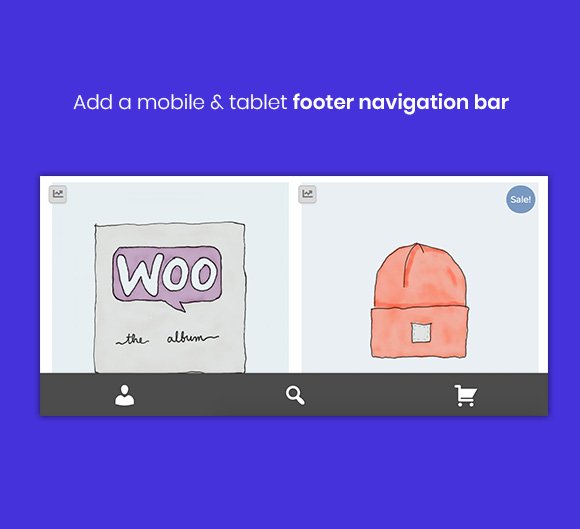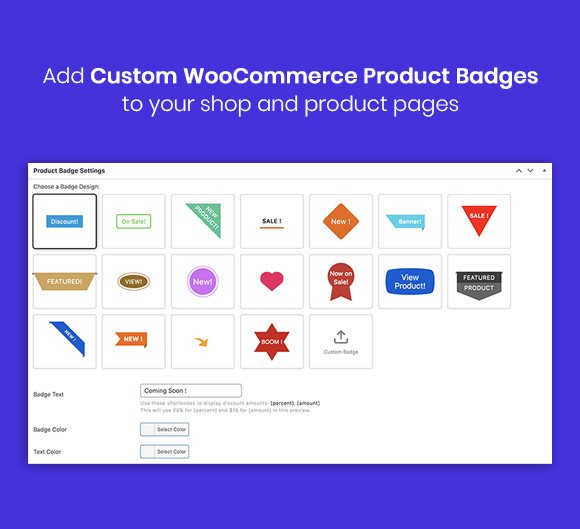 Do you want fancy badges for your WooCommerce Products?
The next feature coming with StoreCustomizer is custom Product Badges for WooCommerce.
WooCommerce Product Badges will let you easily add great looking product badges to your WooCommerce shop and product pages, plus extra features to customize the badges to suit your online WooCommerce store.
StoreCustomizer Pro is an annual cost for 1 year of updates & support… Easily cancelled at any time.
Developer
Unlimited Sites
Choose a StoreCustomizer Pro version
14 Day Money Back Guarantee on First purchases

The prices above are an annual cost for StoreCustomizer Premium.
*You can easily cancel your subscription at any time.*
Compare StoreCustomizer Free Vs. Pro
Edit Shop & Archives Pages with 20+ layout & feature settings
Edit Product Page with 18+ Layout & feature settings
Edit Cart, Checkout & User Account with 10+ layout & feature settings
Add extra account tabs to user account page
Show Administrator - Product statistics on site front-end
Remove input fields on WooCommerce Checkout Page
Add Selected Menu Area Login / Logout link
Add Plus & Minus buttons to Product page 'Add To Cart' section
StoreCustomizer Catalogue Mode & settings
StoreCustomizer Ajax Product Search & settings
StoreCustomizer Product Quick View & settings
StoreCustomizer Menu Cart & settings
StoreCustomizer Custom Thank You Pages for WooCommerce
StoreCustomizer Handheld Menu Bar
StoreCustomizer Custom Product Badges
StoreCustomizer Plugin Support
Performance & Speed
Only adds the required code
Usability & Design
Intuitive and very user friendly
StoreCustomizer only includes and uses the code you choose to use.
We've focused on speed and usability for StoreCustomizer, ensuring it works well for you!