StoreCustomizer comes with simple functionality to remove the default WooCommerce checkout fields. You can find this by going to Customize -> StoreCustomizer -> Checkout Page and scroll to Checkout Fields Section.
Here you can select which fields you'd like to remove from the Checkout Page.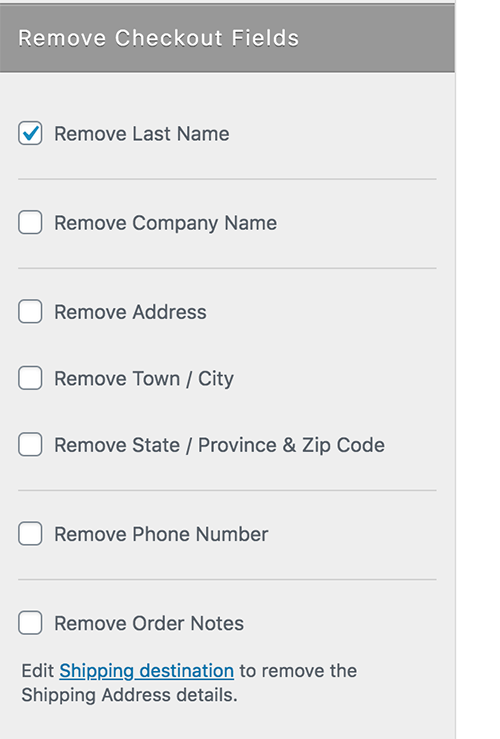 If you select to remove the Last Name, we've made it use only the First Name, and it will change the First Name label to Full Name.
If you change these checkout field settings and they don't display correctly straight away in the Customizer… Remove the fields you want to, click Publish and then refresh the page and you should see the changes have happened.